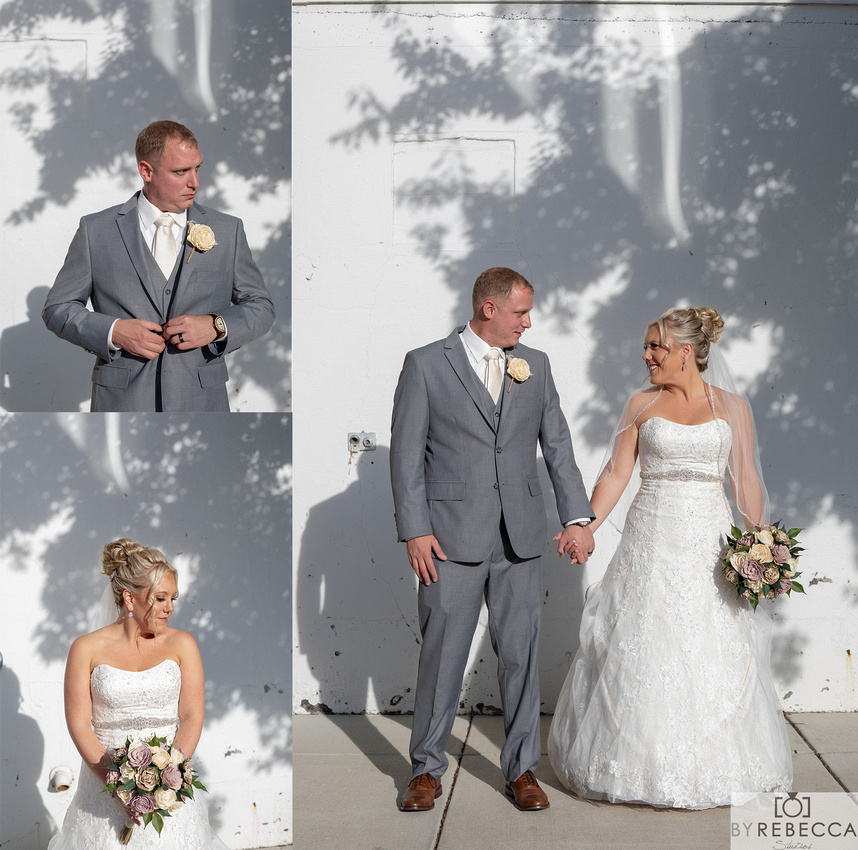 ---

Aubree + Josh // September 22, 2018
Married!
Aubree has to have been the most organized and detail oriented bride I've worked with in my 10 years of shooting weddings. She came to our first meeting with a wedding planning binder with ideas and plans for their wedding. Aubree, Josh and I sat at Caribou with our favorite coffee drinks and chatted wedding plans. I was pretty excited when during the meeting she said they had already decided to work with me.
Personal faves and wedding day highlights:
Take a close look at the flowers and the signs. Aubree made them all! Check out her site for more decor.
I'd like to highly recommend Amber from Charisma Wedding + Events. While Aubree had every detail planned, Amber really helped make it all come to life. The more weddings and events I shoot, the more I realize how important it is to have a day of coordinator. The last thing you want to do on your wedding day is to have to oversee how the tables are set up and if it matches your vision.
"DJ Photobomb". I need to find a better name for it, because it doesn't really match what happens. It's just the way I was introduced to it. The bride and groom goes and photobombs every single table of guests at their wedding. So, maybe we call it the Couple Photobomb? hmmm I'll work on it. It takes quite a bit of organization on the part of the DJ, guests, the couple, and the yes... the photographer. It's key to have a good photo assistant too. Take a look at the collage toward the bottom with all the guests!
Photographer: Rebecca Slater, By Rebecca Studios (lead photographer) + Mitch Slater (assistant + second photographer)
Ceremony and Reception Venue: Greenhaven Golf Course (Anoka, Minnesota)
Hair: Makeup and Hair by Heidi/Heidi Edwards
Makeup: Taylor Marie Beauty/Taylor Wald
Coordinator: Charisma Wedding + Events/Amber Nissen Klaseus
Cake/Desserts: Hyvee
DJ: InstantRequest/Rick A.
Sola Flowers/signs/decor: Rustic Everly After/Aubree Hunter

Officiant: Ritual By Brigid/Brigid Galvin
Suits: Milberns
Dresses: David's Bridal
Photo booth: KarJackers Entertainment
---